Berry Christmas Gift Appeal
| | |
| --- | --- |
| Donate toys to The Berry Christmas Gift Appeal | |
"Santa's not coming this year … he won't be able to find us", Jessica age 6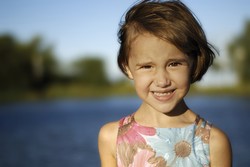 Christmas should be a magical time for children, and most of us look back to special childhood Christmas memories with family, gifts and friends.
But for many vulnerable children, Christmas is a time of upheaval, fear and anxiety.
Like 6 year old Jessica, whose life was turned upside down before Christmas last year …
Read Jessica's story here
But thanks to the generosity of people like you, Santa did come to Jessica and over 2,000 vulnerable children and young people in our care last year.
And this year, we need your help to keep the spirit of Christmas alive for children affected by trauma, abuse and neglect.
The annual Berry Christmas Gift Appeal aims to provide gifts to over 2,000 children and young people in our programs across Victoria.
We know that presents won't fix everything but on Christmas morning it's nice to know someone has remembered you.
Thanks for remembering our kids!
All products have been selected by Berry Street to best suit the needs of the children and young people in our care and will be delivered by Simply Giving directly to Berry Street in time for Christmas.

About Berry Street
Berry Street is the largest independent child and family services organisation in Victoria. We helped over 27,000 Victorians over the past year.
These children and young people have suffered great distress and significant harm growing up in families where violence, chronic neglect, substance abuse, mental illness and poverty have prevented them from having a good childhood.
Berry Street never gives up doing whatever it takes for these kids because we believe that all children should have a good childhood - growing up in families and communities where they feel safe, nurtured and have hope for the future.
How it works?

Why donate toys online?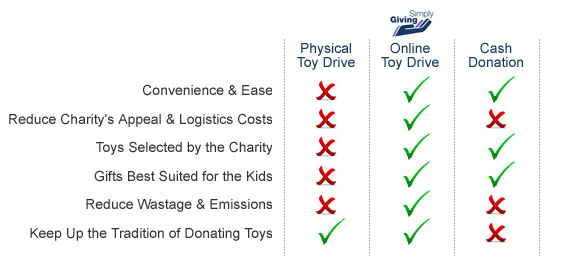 ------------------------------------------------------------------------------------------------------------------------------------------------------
Simply Giving is Australia's most used and trusted online toy drive facility, bringing convenience and cost-savings to the giving process. Read more at www.simplygiving.com.au.